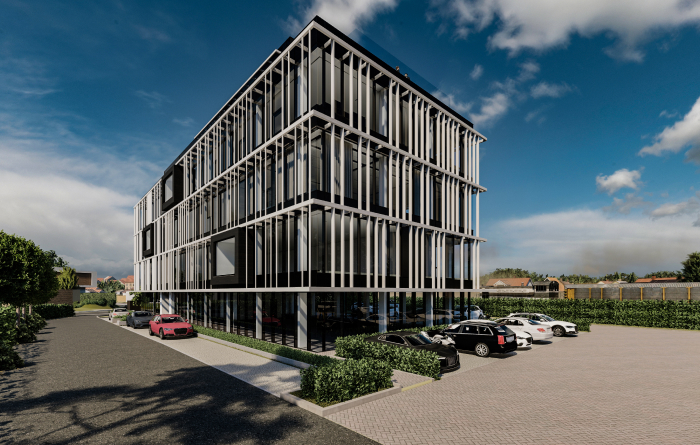 New order with vertical Fins
Building Elegance supplies and installs the vertical fins on the new office building next to the railway (KAS) in Tielt, Belgium. The vertical rectangular fins contribute to a sustainable and productive work environment and preserve the view to the outside. The design puts maximum focus on quality, sustainability, and a workplace that is future-proof.
We thank the client Group Ceyssens and investor Abicon for their confidence. The design is by Sonar Architecten.