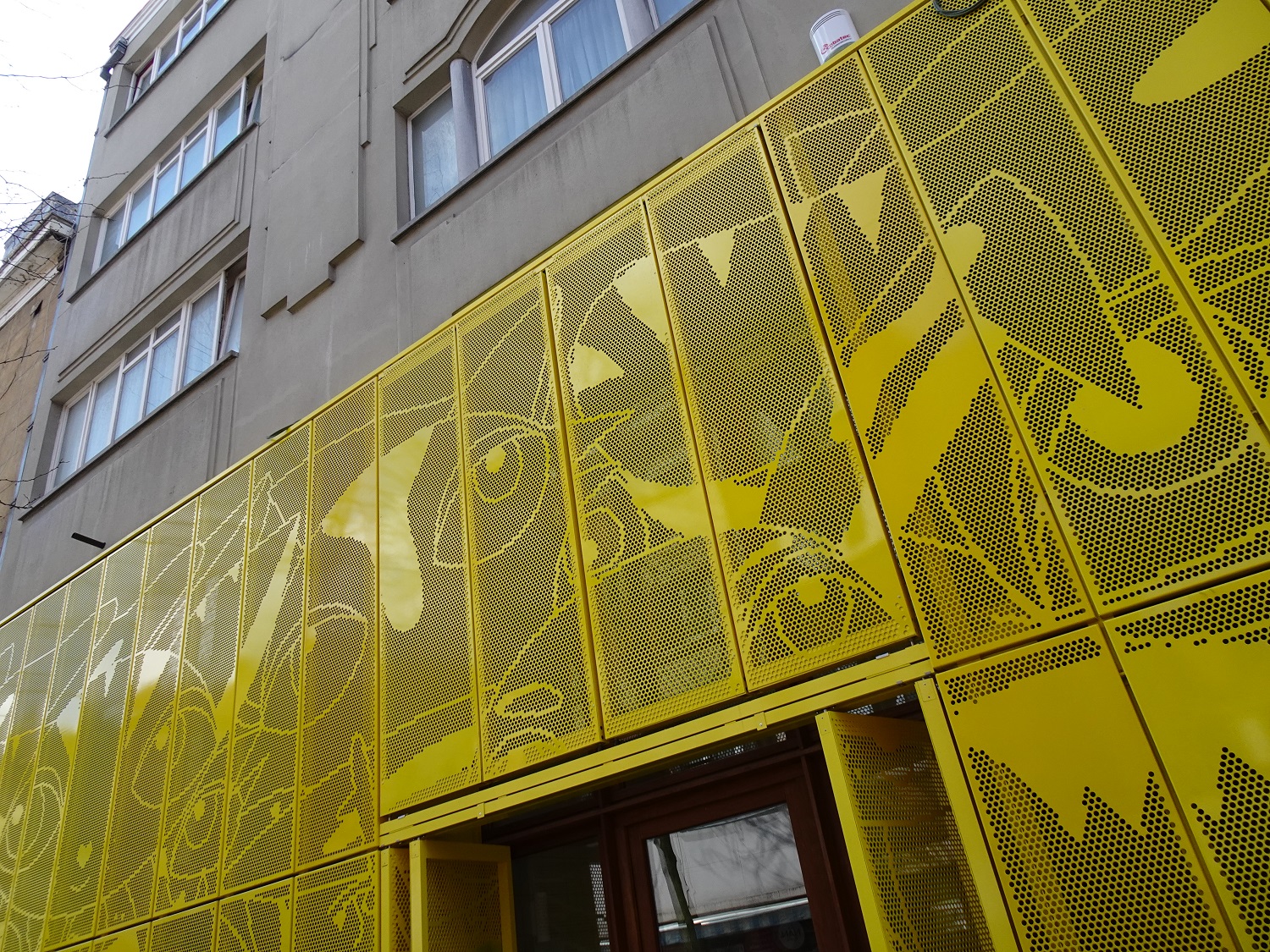 Brussels goes yellow
Building Elegance worked with DAS to integrate manual and motorized folding shutters into their design solution for the façade of a Child Care center in St-Joost, in Brussels, Belgium. he versatile system allowed seamless integration of side slides and locks so that a folding shutter now doubles as a robust entry gate.
Building Elegance would like to thank DAS N.V. in Bree for the cooperation. Tom Vanderstraeten of V-MW was responsible for the professional installation of the system.